Medical Cannabis Products At Competitive Prices
The HoneyComb Farm: Our Incredible Dabs, Edibles, And Cannabis Flower
A Maine Dispensary For The People
We're proud to offer only the best in cannabis products to our patients throughout Maine and beyond. Delicious edibles, potent dabs and concentrates, and terpy cannabis flower are some of our claims to fame in the cannabis market. Our friendly customer service and happy hour specials are just two of the many bonuses to shopping at The HoneyComb Farm. To browse some of our incredible products, click the link below. But be sure to keep reading to see some awesome features of our products below.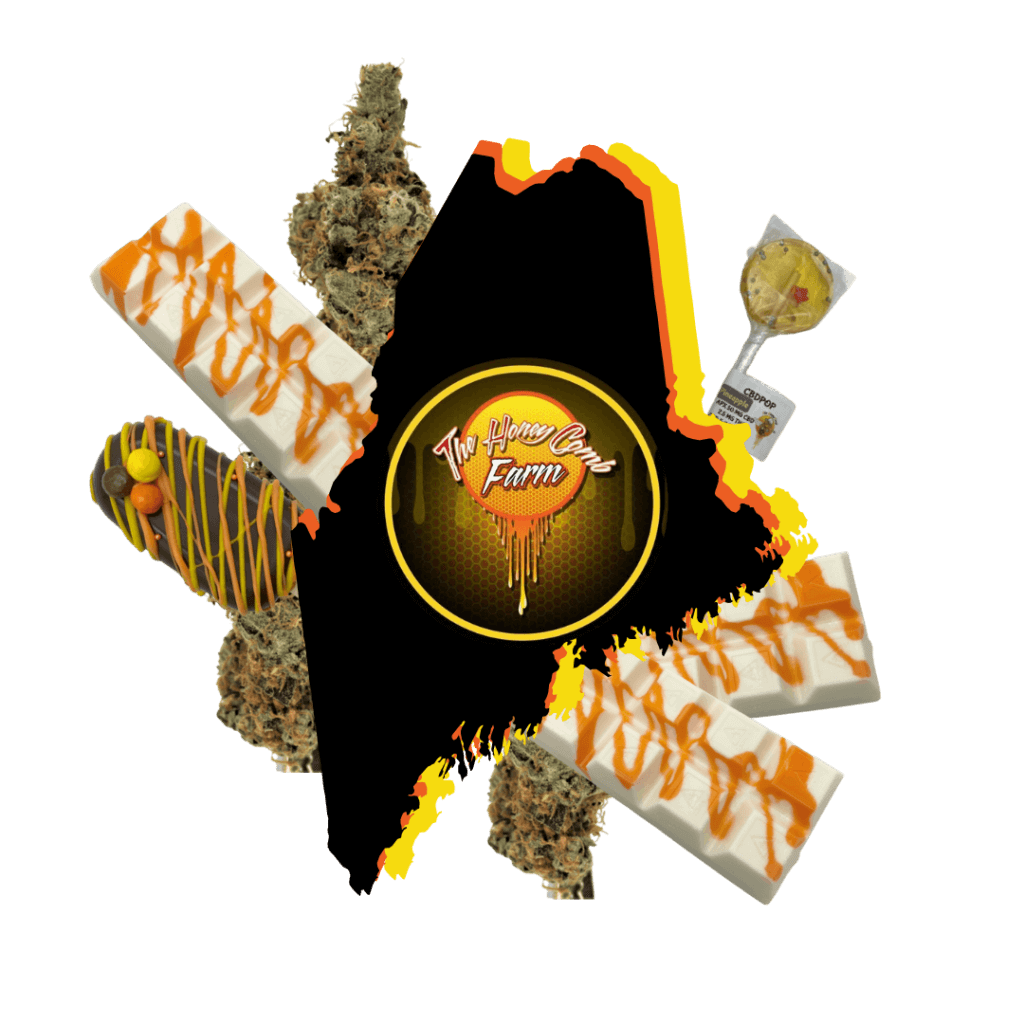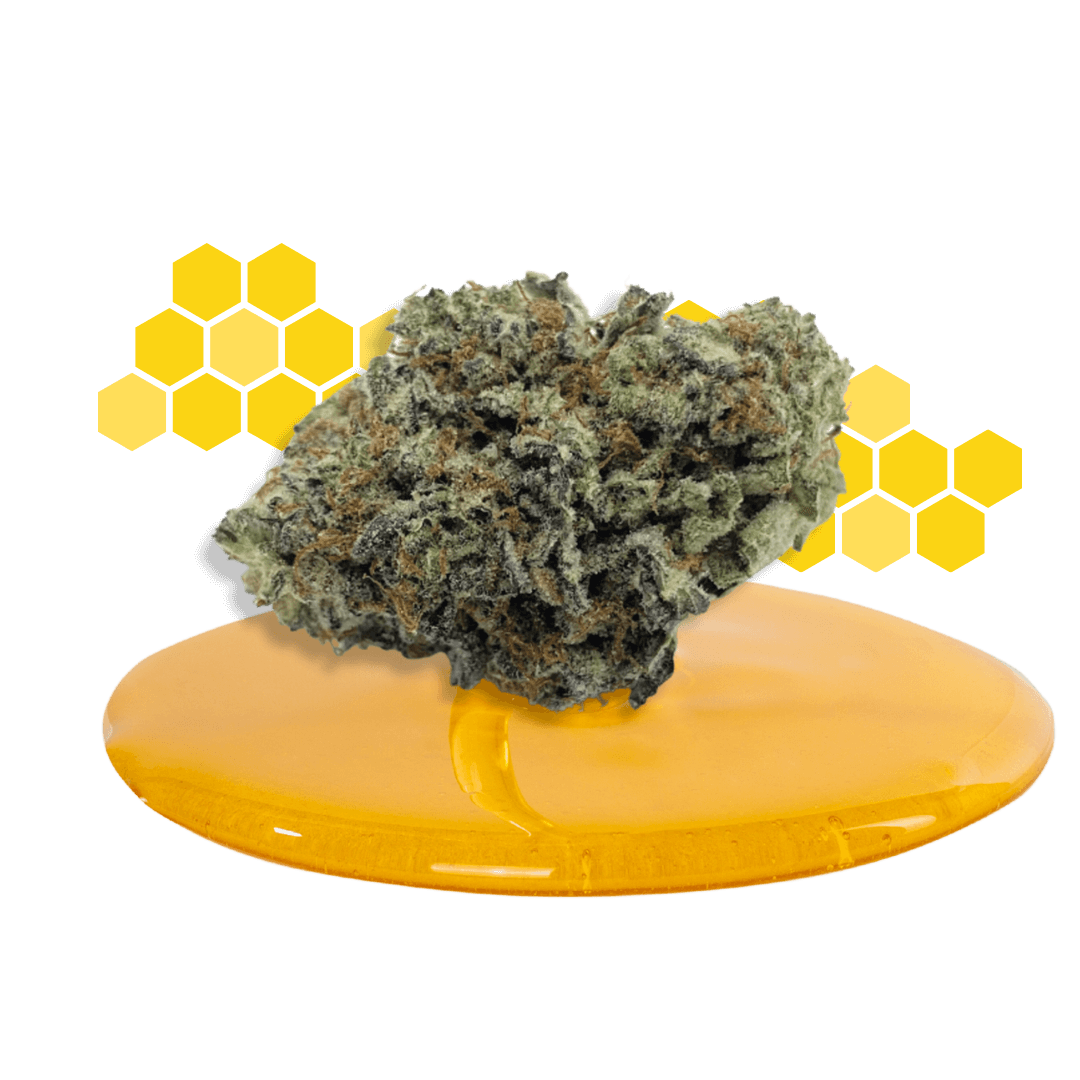 Wizard Punch
Wizard Punch is a slightly indica-dominant hybrid strain created by crossing the well regarded Purple Punch and Blissful Wizard strains. Wizard Punch is ideal for patients looking for a strong high with a high THC content. That being said, this strain is best suited for experienced users and has a high potential for knocking you out if you're not careful with your dosage. The euphoria begins almost immediately after you exhale, wrapping around your forehead and eyes like a headband. You'll feel completely out of touch, overcome by an euphoric pleasure that will have you giggly and chatty, laughing at anything and everything. This heady feeling is accompanied with a calming body high that leaves you completely at rest from head to toe. Wizard Punch's strong effects, combined with its high THC content, is said to make it ideal for treating chronic stress, glaucoma or excessive eye pressure, chronic fatigue, depression, and chronic pain. Wizard Punch has a sweet and creamy fruity berry flavor on the inhale, followed by a mildly peppery grape flavor on the exhale. The scent is sweet and fruity, with a strong spicy earthy grape flavor that remains long after your final toke. Wizard Punch buds are densely packed with large grape-shaped dusty green nugs with dark purple overtones, fuzzy orange hairs, and a frosty minty green crystal trichome covering. To get some for yourself, click the link below.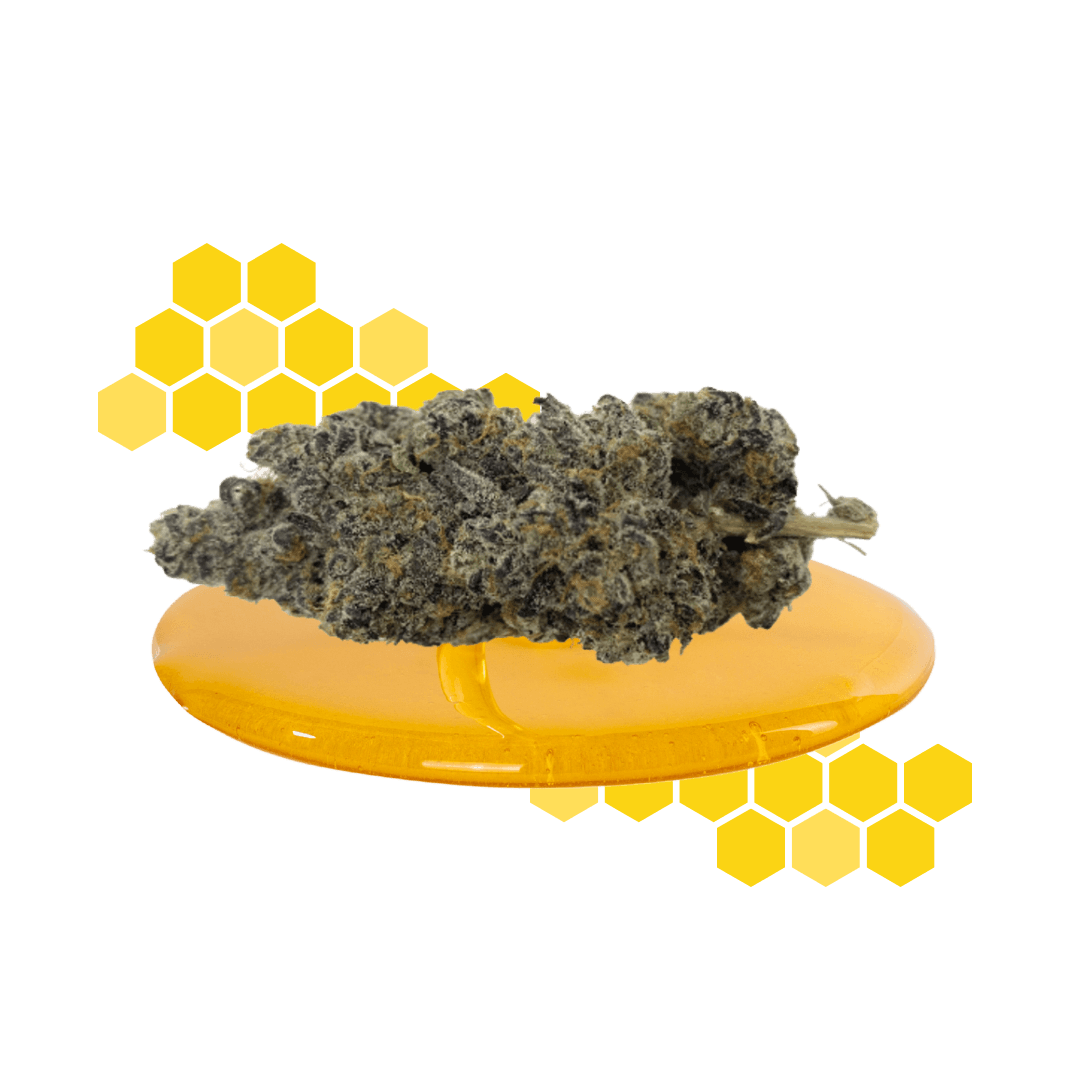 Apple Fritter
Apple Fritter, alternatively referred to as "Apple Fritters," is an uncommon and well-balanced hybrid strain created by crossing the traditional Sour Apple and Animal Cookies strains. Best recognized for topping the 2016 High Times "World's Strongest Strains" list, this monster delivers a powerful high with an insanely delectable flavor that will leave you begging for more after just one taste. This strain has an intensely sweet fruity apple flavor with a gently cakey vanilla exhale that tastes exactly like a freshly cooked apple fritter. The aroma is extremely similar, with a slight herbal note. The Apple Fritter high begins almost immediately after your initial exhale, flooding your head with a rushing boost that quickly sweeps away any unpleasant or racing thoughts. As your cerebral state soars, a tingling body high will wash over you, easing your aching muscles and leaving you completely at ease with the world around you. When combined with its extremely high average THC content of 22-28 percent, these effects are said to give Apple Fritter an advantage in treating diseases such as insomnia, chronic pain, depression, mood swings, and chronic stress. Spade-shaped dark olive green nugs with deep purple overtones, vibrant orange hairs, and a coating of small white crystal trichomes characterize this bud. To get a taste of Apple Fritter for yourself, click below.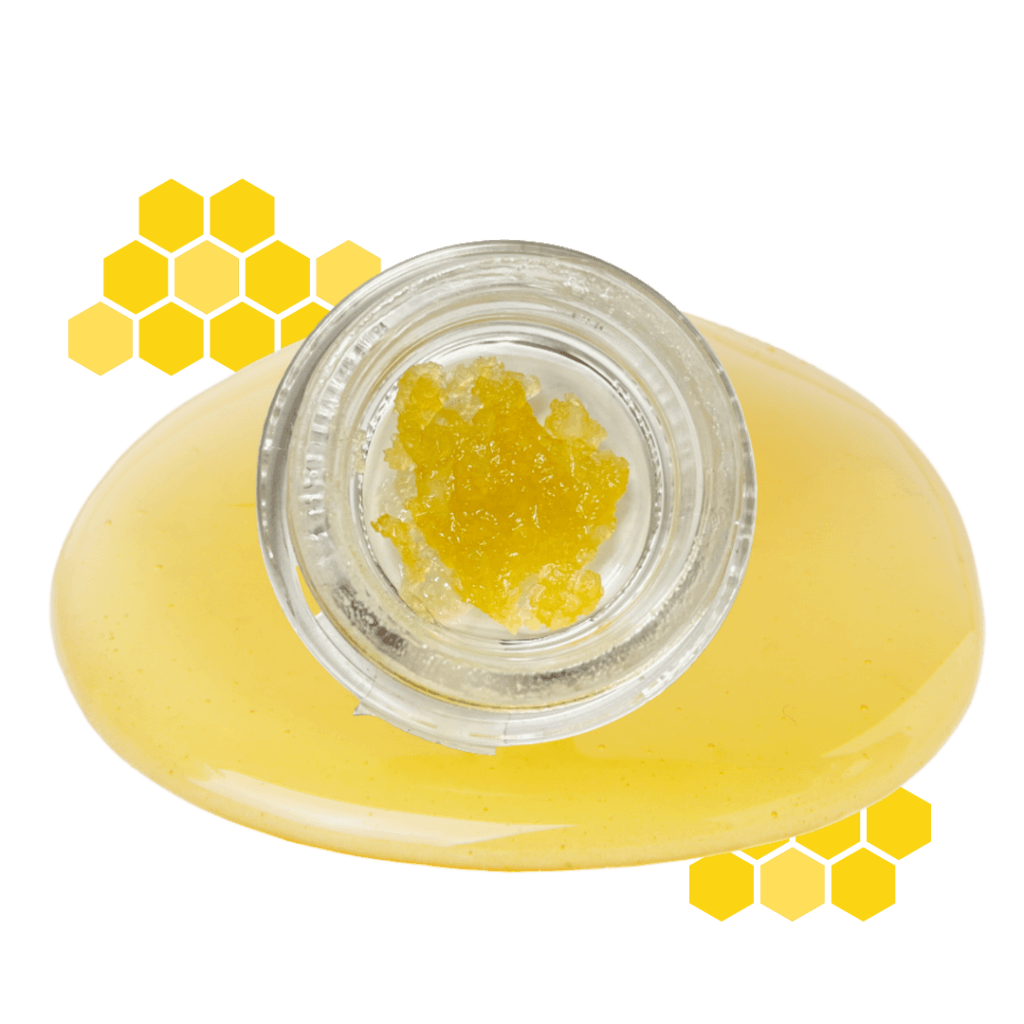 Diamond Sauce: Apricot Jelly
This incredible diamond sauce is made from the Apricot Jelly strain. Apricot Jelly is a sativa dominant hybrid strain that was generated by mating the extremely rare Irene Apricot and Jelly Breath strains. If you're looking for a flavor that's truly distinctive and unbelievably delectable, go no further — Apricot Jelly has everything you need. Each and every toke of this wonderful bud is infused with a sweet and tart lemony flavor, enhanced with a distinct scent of candied apricots. The aroma is similar, but with a slight herbal earthiness added. Apricot Jelly's high is as lovely as its flavor, with bright effects that are ideally suited for a morning when you require a little additional energy to get up and moving. The high begins with a burst of bliss that begins nearly immediately after you exhale, infusing your thoughts with positive energy and motivation. You'll feel artistically inspired and prepared to tackle any mental work with a smile. When combined with Apricot Jelly's extremely high average THC content of 23-35 percent, these long-lasting effects is said to make it the ideal choice for treating diseases such as ADD or ADHD, chronic stress or anxiety, depression, migraines or headaches, and chronic fatigue. To get your hands on some Apricot Jelly Diamond Sauce, click below.
We hope you've enjoyed your look at our featured products. We have so many more in our inventory that we would love for you to try. Regardless of your method of consumption, strain, or preferred smoking method we have something for you to ensure that everyone can enjoy cannabis. To browse the rest of our inventory, click the link below.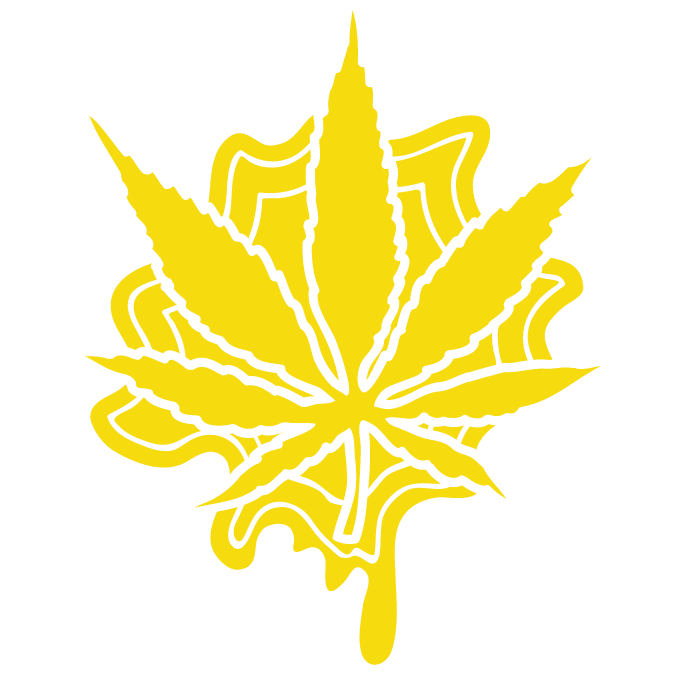 Want To Learn More?
Our about page is a great place to learn more about the spirit of The HoneyComb Farm. Our passion for cannabis comes from a personal place of love and respect for Maine cannabis. To learn more, be sure to click the link below.
Have a question or would like to provide feedback to The HoneyComb Farm? We'd be delighted to hear from you. We're certain to assist you with anything you may require. Contact us today by using the button below.