A Taste of Delight: Cannabis Edibles to Treat Dad on Father's Day
As Father's Day approaches, it's time to start thinking about what to get for the dads in your life. If your dad is a cannabis enthusiast, then The Honeycomb Farm has you covered. The Honeycomb Farm is your go-to destination for premium cannabis flower, edibles, and top-notch customer service.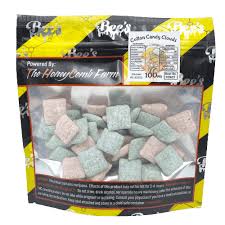 At The Honeycomb Farm, our mission is to provide their customers with the best cannabis products on the market. We have a wide range of edibles, from sweet to savory, to choose from. 
One of our top sellers is the Clouds Peanut Buddies, which come in 100mg doses. These delicious edibles are perfect for the dad who loves peanut butter and chocolate.
Another great option is the B's Bar PB Reefer, which packs 200mg of THC/A into each bar. These are perfect for the dad who enjoys a good snack and wants a little extra kick.
For the dad who wants a lighter dosage, the No Nutz Cookies & Dream edibles are a great option. These come in 100mg THC/A doses, perfect for the dad who wants to relax and unwind without getting too high.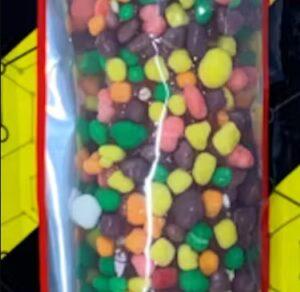 Finally, for the dad who loves a fruity treat, the Nerdy Ropez Watermelon edibles are a great option. Each piece has 10mg of THC/A, and the package contains 20 pieces, making it perfect for sharing with friends or family.
At The Honeycomb Farm, we are committed to providing their customers with high-quality products at competitive prices. Whether you're a medical patient or a recreational user, they have something for everyone. Plus, with our happy hour specials, you can save even more on your favorite products.
So why not give your dad a taste of delight this Father's Day with some delicious cannabis edibles from The Honeycomb Farm? Visit their website now and click the "Shop Now" button to place your order and make this Father's Day unforgettable.